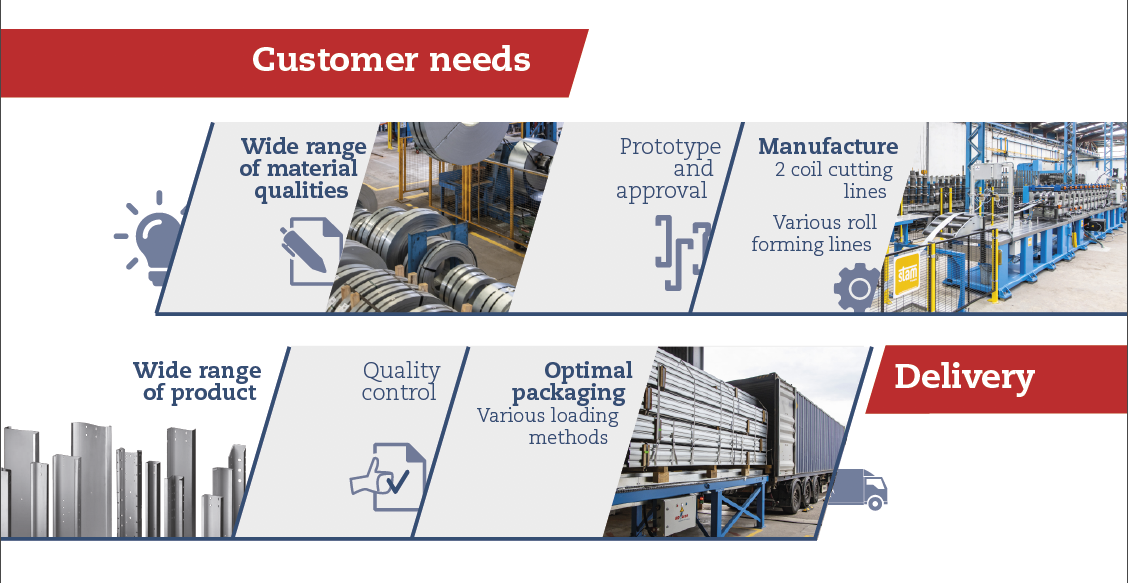 Comprehensive solutions in cold-formed steel sections for solar panels
Brausa is the ideal partner for advising on and manufacturing steel sections for solar panel support structures in any project. This is backed by our 50 years of experience, professionalism, desire to innovate and the best technology.
Tailored comprehensive solutions
Professional team with extensive knowledge, involvement and experience
Wide range of material qualities
Coil cutting lines
Various roll forming lines
Folding up to 14m
Wide range of sections
Flexible punching systems for various machining operations
Strict quality controls
Tailored packaging
Easy and versatile loading (automatic loading platform)
Delivery to destination
At Brausa we would be delighted to help you develop the best solution for your support needs, thanks to our experience and specialised team.